T LEVEL IN EDUCATION & CHILDCARE
(Equivalent to 3 A Levels)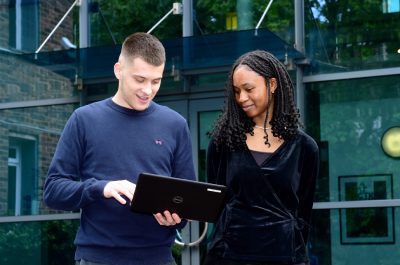 Do you want a career in education or early years care?
Our T Level in Education & Childcare is a perfect match for you if you're aiming for a career in education or early years care. You can go on to study a range of childcare and education courses at university, a degree apprenticeship, or start work as a playworker, teaching assistant, nursey worker, learning mentor, or in special education needs.
CONTENT
This 2-year course provides a choice of three occupational specialisms: Early Years Education and Childcare; Assisting Teaching; and Supporting and Mentoring students in Further and Higher Education. All of these specialisms combine both the on-site training with the 45-day work placement. This is a great option if you are interested in learning the skills, knowledge and behaviours needed to progress into skilled employment, or higher-level technical training. You will learn a variety of practical and theoretical skills through learning at CTK Emmanuel in our state-of-the-art facilities. You will also get the opportunity to work in an organisation on work placement, where you can put your learning in childcare or education into practice.
EDUCATION AND CHILDCARE CAREERS
Playworker
Teaching Assistant
Nursery Worker
Learning Mentor
Special Education Needs
Find the right course for you: