BTECs at CTK Emmanuel – study professional vocational courses at our Catholic Sixth Form in Lewisham
BTECs at CTK Emmanuel are an ideal choice if you want to study a respected vocational course, gain valuable work experience, and study at a Catholic sixth form college just for 16 to 18-year-old students.
BTEC Courses in London – at CTK Emmanuel
Our BTEC courses are available to students aged 16-18, who would like to study in an ambitious and conscientious Sixth Form environment – whilst benefiting from high quality work placements and employer links. Is this you? Find out which brilliant BTECs are on offer at our professional Sixth Form:
Watch this video – see why studying BTEC courses at CTK Emmanuel could be the best choice for you!
Our Level 3 BTEC courses and T Levels are equivalent to 3 A Levels and attract the same number of UCAS points.

For example, if you achieve a triple distinction (DDD) on a BTEC course, it is the same as getting 3 A grades at A Level – and you'll achieve the same number of UCAS points.
This means you can be accepted by a wide choice of universities when you complete your course, including prestigious Russell Group universities.
If you are a motivated student who can't wait to explore and immerse yourself in a subject you really enjoy, this is the place for you. We have created the perfect study environment for you to achieve BTECs and T Levels.
You can be assured that when you study a BTEC at our Catholic Sixth Form, you'll learn in exceptional industry standard facilities and work in exciting work placements.
You will also have access to inspirational talks, industry visits and extracurricular activities with employer partners and our network of former students – known as CTK Alumni.
Are you ready to find out more?
TESTIMONIALS
"I would recommend CTK to everyone. You have a chance to meet new people and be supported by amazing teachers.
The support I received from my teachers and the wider community really helped me to do well.
The Health and Social Care trip to Paris was one of the highlights and getting the right grades to be able to go off to university. I want to be a counsellor."
Ibrahim, CTK Alumni
Ibrahim achieved triple Distinction grade (equivalent to 3 A grades at A Level) in BTEC Health and Social Care. He is now studying Mental Health at University.
I would definitely recommend CTK Emmanuel. It's a sixth form that pushes you to achieve the very best possible grades in a great environment, with very supportive classmates and teachers.
CTK has given me the opportunity to become a student ambassador, strengthen my confidence and enjoy meeting new people. I was
very proud to achieve the top distinction grade in my level 2 Business course. Now I have completed the level 3 and I'm going to the University of Westminster to study Business and Entrepreneurship."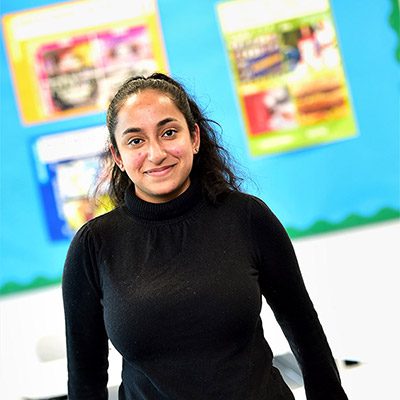 Ashvi, CTK Alumni
Ashvi achieved DDD in BTEC Business (equivalent to AAA) and is now studying Business and Entrepreneurship at University.
Here's what you can expect from BTECs at CTK Emmanuel
What are BTECs
BTECs are vocational courses that combine study towards a qualification with real life experience of industry. BTEC Level 3 courses are 2-year study programmes which are equivalent to 3 A Levels.
At CTK Emmanuel, students gain experience of industry through high quality work placements, inspirational talks, and visits from prominent industry figures. We work in partnership with employers in a range of sectors to make sure your course teaches the skills that employers need young people to have.
Why should I choose a BTEC level course
BTECs can be a great choice if you have a passion for a certain subject or career, and you already have a good idea of the career path you want. Specialising early in a subject such as business, science, engineering, forensic science, IT, health, sport or creative media, can get you ahead of your peers when it comes to being offered a job, a Degree Apprenticeship, or joining a graduate employment scheme after university.
What BTECs can I study?
Choose from the following BTEC and T Level courses at CTK Emmanuel in South London:
BTEC Level 3 Advanced Courses – Equivalent to 3 A Levels
BTEC Creative Digital Media Production (also known as BTEC Media)
BTEC Forensic Science
BTEC Health and Social Care
BTEC Level 3 Pathways – these unique pathways combine 3 subjects – each subject is equivalent to 1 A Level)


BTEC Creative Pathway (combines BTEC Business, BTEC Art & BTEC Creative Media Level 3)
BTEC Criminology Pathway (combines BTEC Criminology, BTEC Psychology, BTEC Health and Social Care Level 3)
BTEC Law and Business Pathway[RT1] (combines BTEC Business, BTEC Law and BTEC ICT level 3)
BTEC Social Sciences Pathway (combines BTEC Law, BTEC Sociology and BTEC Health & Social Care level 3)
T Levels at CTK Emmanuel (from September 2022) – Also equivalent to 3 A Levels and includes
T Level courses include a 45-day work placement with an employer – find out more about these new qualifications on our T Levels page.
T Level in Engineering and Manufacturing
BTEC Level 2 Courses at CTK Emmanuel
Our Aspiring Graduate programme offers a choice of one-year courses. They are a great way to catch up if you need to get started in a subject you enjoy and aren't yet ready for our higher level courses. Students who successfully complete our level 2 programme go on to our level 3 BTEC courses and then on to university.
You can find the entry criteria for all CTK Emmanuel BTEC courses here. We also offer a small selection of Level 1 BTEC courses.
---
Which universities can you get into with a BTEC
Most universities throughout the UK accept Level 3 vocational courses like BTEC Extended Diplomas and T Levels. Provided you achieve good grades, you can be accepted by a number of prestigious Russell Group universities. For Oxford and Cambridge, or for certain careers such as becoming a doctor, A Levels are needed.
Around 82% of our level 3 BTEC students go on to university after completing their two-year BTEC Extended Diploma. They go on to university degrees ranging from engineering, to law, nursing, teaching, mental health, graphic design, business, law, sports science, architecture, journalism, media production and much more.
How much work experience do you get on a BTEC
Here at CTK, we place great importance on providing our students with inspiration and opportunity. As part of this, we have a dedicated partnerships team creating high quality work placements, often with more than one employer.
Read about how BTEC Business student Maya completed work placements [link to Maya case study in blog below] with Urban Synergy, Boku, British Heart Foundation, and prestigious global companies EY (formerly Ernst & Young) and M&G plc – and what she learned.
We commit to offering all our BTEC students 45 days of work experience, through a combination of work placements, industry visits and talks, mentoring programmes and much more.
Our T Level in Engineering and T Level in Health are 2-year courses.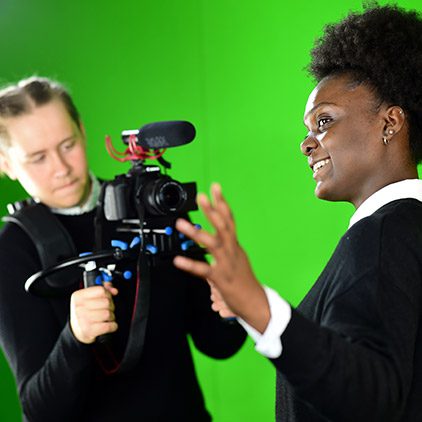 Find the right course for you: