Executive Principal's Welcome
Welcome to CTK Emmanuel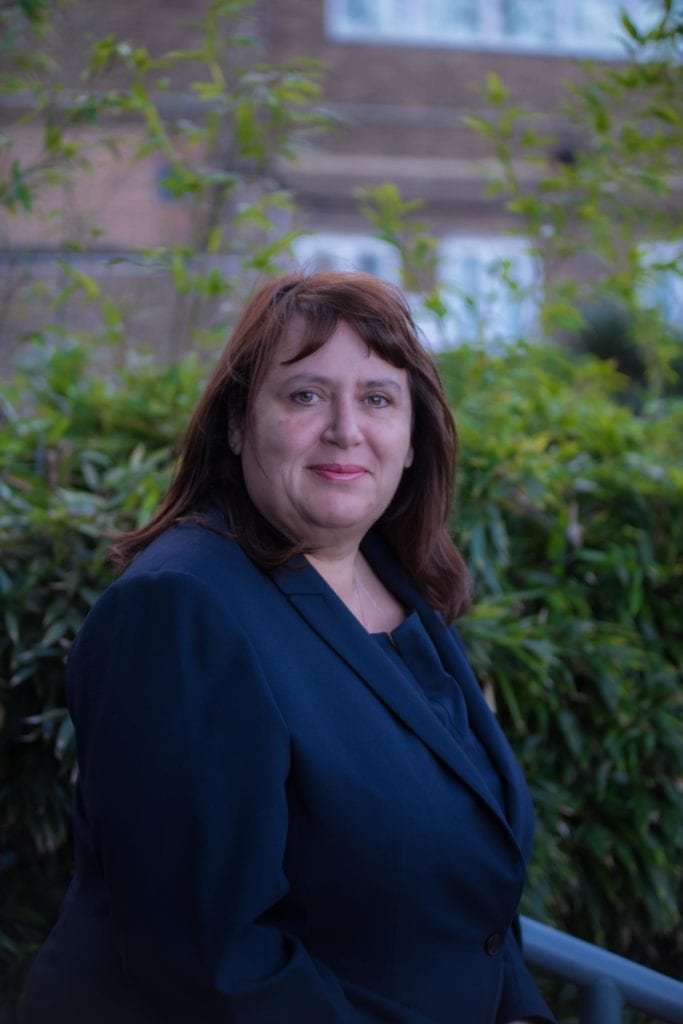 If you are a hard-working student, who wants to shine and reach the top in your chosen profession, then our sixth form centre for professional excellence is the right choice to achieve your ambitions.
CTK Emmanuel, you'll be able to choose your specialist area from a wide range of BTEC subjects. These will prepare you for university study and careers in engineering, business, health, education, creative industries, IT and digital technology, media, sport, science, or performing arts.
You'll receive extensive pastoral support combined with the structure and support of a sixth form environment, an influential alumni network and lots of industry insight in your chosen subject.
You will also benefit from excellent, specialised teaching in your subject, tailored to meet your needs and careers support to ensure you progress to leading universities.
All our advanced BTEC programmes and T Level courses are equivalent to three A-Levels
This is why more than 90% of our BTEC students go on to universities across the country, including Russell Group universities.
Recently, almost half of all CTK students who were accepted into a Russell Group university had studied BTECs. They went on to study Nursing at Kings College, Dental Therapy at Queen Mary's, Law and Criminology at Sheffield University and French and Politics at Nottingham University, amongst others.
Once you graduate from CTK Emmanuel, you'll have confidence, ambition, self-belief and all the necessary skills and experience to get into university or succeed in a brilliant career.
Welcome to CTK Emmanuel – A Christ the King Sixth Form specialising in professional and academic vocational excellence.
Shireen Razey
Executive Principal
Find the right course for you:
Franklin

EMMANUEL

Grades achieved: D*DD Progressed to: Kingston University Course: BTEC Engineering

"Being at Christ the King has been a great and immersive experience. CTK is a place for growth, discovery, and adapting to new challenges. I received a £15,000 Metric Capital scholarship to help me go on university to study Engineering."

Jorge

EMMANUEL

Grades achieved: D*DD Progressed to: Brunel University Course: BTEC Sport Level 3

"I've had a great experience at CTK. I've met a lot of new people and gained knowledge that I will need in the future. I'm going to study Sport and Exercise Science at Brunel University. My teachers always went the extra mile to make sure I had all my work completed. I would recommend CTK because the knowledgeable and passionate teachers always help students to succeed."

Joy

EMMANUEL

Grades achieved: D*D*D Progressed to: Kingston University Course: BTEC Applied Science

"CTK offers good opportunities and a wide range of courses that I was very interested in. I have learnt excellent time management and determination through the support and advice of my teachers, this is what helped me to achieve my grades. "

Chizoba

EMMANUEL

Grades achieved: D*D*D* Progressed to: Aston University Course: BTEC Level 3 Business

"Studying at Christ The King has enabled me to become more independent as a person, as I was able to take on more responsibility for my own learning and acquire new skills such as my time management and organisational skills."

Klaudija

EMMANUEL

Grades achieved: D*DD Progressed to: University of Greenwich Course: BTEC Level 3 Health & Social Care

"The teachers at CTK are very talented, and they helped me to achieve my best. Everyone is always there to support you as a young individual in all possible areas. I recommend CTK because students always receive the support they need. There are many different activities and opportunities that students can get involved in and improve on a variety of skills."