Durham School at CTK Emmanuel
At CTK Emmanuel we offer a wide range of BTEC Level 2, Level 3 and T Level courses, in a nurturing sixth form environment.
Our Durham School is set within CTK Emmanuel Sixth Form. It is an exclusive space for Level 1 and Level 2 students, where learners can study in their own environment dedicated to them, and can build the skills and experience they need to progress onto a Level 3 course.
Our Level 1 and Level 2 courses are aimed at students who are not quite ready to study a Level 3 qualification yet, for different reasons.
Facilities at Durham School
We offer a nurturing, caring environment for Level 2 learners. They have their own school within the Sixth Form, called The Durham School, with their own Head Teacher, LRC, SEN area, and specialist teachers.
Pastoral Support at Durham School
Many Level 2 learners just need some extra time to prepare for a Level 3 programme of study, our Level 2 programme supports and nurtures these students and builds the skills they need to be able to progress to the next stage in their education. As a Catholic Sixth Form, we offer outstanding pastoral support. All our students have a Form Tutor and designated Assistant Principal responsible for their pastoral wellbeing and an onsite Counseller. We hold regular contact with parents through email, telephone, parents' evenings and letters sent home.
Electives and Enrichment at Durham School
All students take part in subject related electives are subject related, such as First Aid training for Health & Social Care students. Students can take part in an extensive range of enrichment activities, including a wide range of guest speakers, visits, training for skills in subject area, developing work ready skills
Progression from Durham School
At the Durham School, we prepare our learners to progress onto Level 3 programmes of study, so students will be with us, in our nurturing environment for three years, building the skills and experience they need to succeed. Our Level 2 learners exceed national benchmarks, with 100% pass rate and 60% plus gaining high grades. Each year around 80% of our Level 2 Learners progress on to a Level 3 course at CTK Emmanuel, with the rest going on to apprenticeships or College. We have fantastic results with our Level 3 learners with a 97.5% pass rate, 65% achieving high grades and over 85% progressing onto University after their studies, which exceeds national benchmarks.
Durham School Courses
At CTK Emmanuel we offer a wide range of Level 2 courses including Art & Design Creative Digital Media, Engineering, Health & Social Care, Business & Sport. We offer a bespoke GCSE Maths and English provision, supporting our students to gain a pass grade before completing their studies with us. To study a Level 2 course you need a minimum of four GCSEs grade 3 and above. If you don't have this for any reason, don't worry, you can study a Level 1 course in Business, if you have four GCSEs grade 2 and above.
Art & Design
Would you like to work in the Creative Industry?
Business
Progress to careers in Business, Finance, Marketing or Human Resources.
Engineering
Become an Engineer.
Health & Social Care
Progress to degrees in social work, paramedic science, occupational therapy, police, probation services, midwifery and all fields of nursing.
Sport
Sports development or jobs in coaching and the fitness industry, sports therapy and rehabilitation and business in sport.
Durham School Testimonials
Meet Durham School former Level 2 students and find out what they've gone on to do next and what they have to say about their time at CTK Emmanuel!
Maya Mckay-Jones
Level 2 Business MM
Level 3 Business D*D*D*
University of Westminster
"I would recommend CTK to others as you are never alone, the teachers are very supportive and push you to succeed which in turn allowed me to progress in the best possible way…"

READ MORE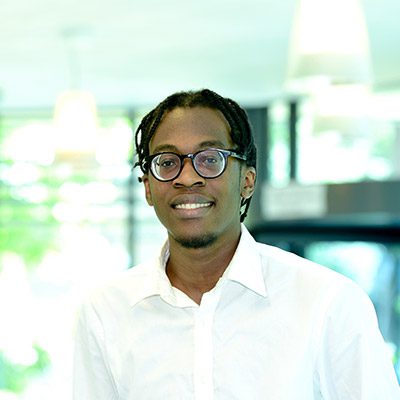 Lucien George Mvom Ebaah Awiya
Level 2 Business – MM
Currently studying Level 3 Business
"My experience as a hall representative has been amazing. Becoming hall representative has been one of the best ways to support the students at CTK and have their voices heard…"

READ MORE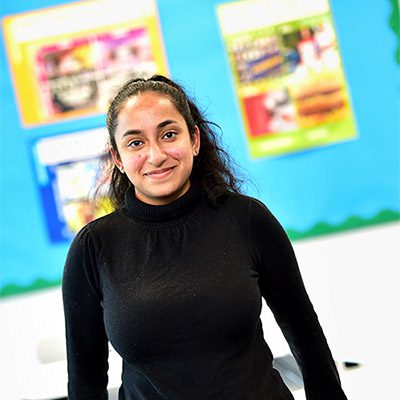 Ashvi Vadukul
Level 2 Business – DD
Level 3 Business – D*D*D
University of Westminster
"I would definitely recommend CTK Emmanuel. It's a sixth form that pushes you to achieve the very best possible grades in a great environment, with very supportive classmates and teachers…"

READ MORE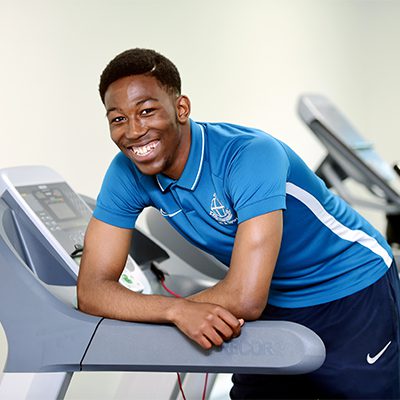 Daniel Kamara
Level 2 Sport – DD
Level 3 Sport – D*D*D*
University of Kent
"My teachers encouraged me throughout my studies which has enabled me to progress onto University at Kent to study Sport Therapy and rehab. The extra curriculum has been really strong, and I have represented CTK in football, basketball and boxing…"

READ MORE
Find the right course for you: