Health and Social Care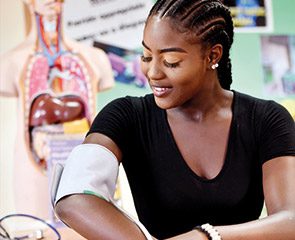 This course will provide you with an excellent opportunity to develop a good knowledge base and practical care skills for professions within health and social care. 
This course will empower you to grow in confidence, improve their organisational skills and mature intellectually. 
CONTENT
You still study topics such as human lifespan development, working in health and social care, anatomy and physiology, enquiries into current research in health and social care, meeting individual care and support needs, promoting public health, and principles of safe practice in health and social care. You will also undertake work experience as part of your course. 
Find the right course for you: