Art & Design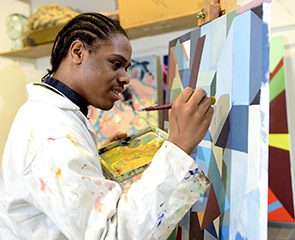 If you'd like to work in the creative industry, this course supports progression into careers in fine art, graphic communication, fashion and textile design, animation, photography and 3D design. 
CONTENT
You will experiment with a wide range of tools, materials and techniques in order to extend your practical skills. You will also have the opportunity to study and practice fine art, 3D and textile design, graphics and photography. 
Work placements will enable you to gain experience in careers and pathway for the arts. Gaining real life experience which demonstrates the wide variety of roles art and design offers will be a key element of your time at CTK Emmanuel. 
Find the right course for you: