Results day 2020 at Christ the King Sixth Forms
Students and staff at Christ the King Sixth Forms celebrated another year of examination results at all three sites. Students overcame adversity, taking part in distance learning during Covid19 and Christ the King students, will be progressing to universities across the country or into apprenticeship or employment opportunities.
Executive Principal Shireen Razey said "We are so proud of our students who have completed their studies during unprecedented times. It was delightful to see our students on site and to have the CTK community together again. CTK students have shown resilience, enthusiasm and dedication throughout and we wish each of our students every future success".
CTK students were able to secure places at top universities, Brian was delighted to get D*DD in Health & Social Care and is going to study Pharmacy at East Anglia University. Brian said "I would 100% recommend CTK to others, the teachers push you to be the best you can be".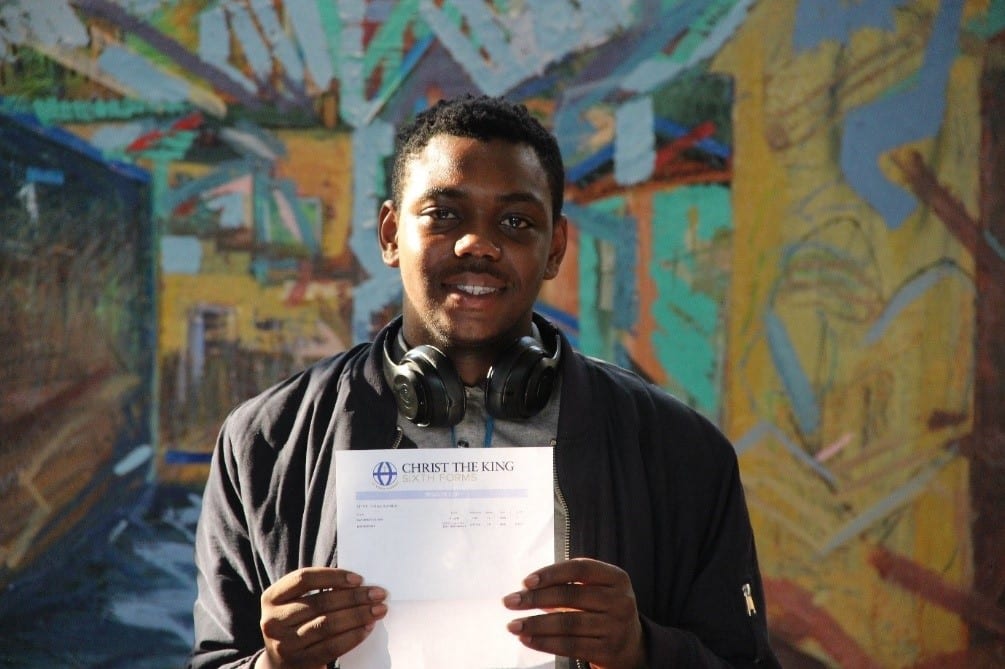 Ayomikun received a D*DD in Mechanical Engineering. He will be going off to Brunel University to continue his studies in Mechanical Engineering. Ayomikun said: "My sister attended CTK and did well so it was the ideal option for me."
Farida was pleased to gain D*DD in BTEC Art & Design and will be off to Ravensbourne to study FAD.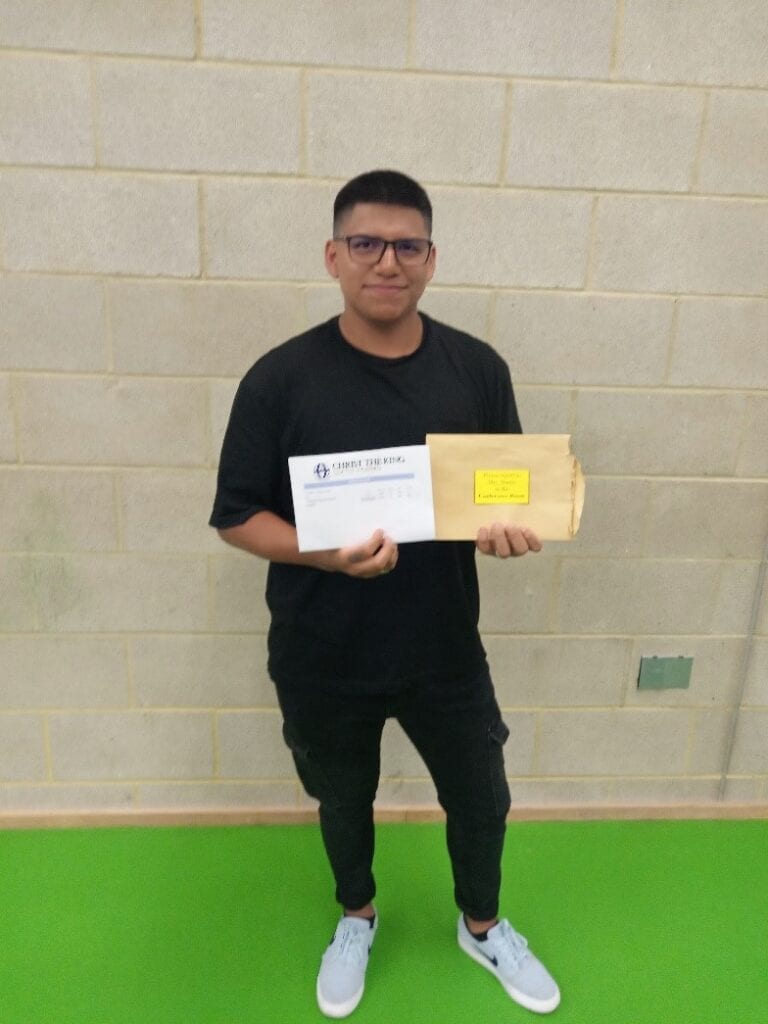 Johan was delighted to achieve DDD in BTEC Business. He said; "I received a lot of support from my teachers throughout."
The CTK class of 2020 are to be congratulated on their hard work during difficult times and uncertainty and are sure to go on to great success. 
Find the right course for you:
Franklin

EMMANUEL

Grades achieved: D*DD Progressed to: Kingston University Course: BTEC Engineering

"Being at Christ the King has been a great and immersive experience. CTK is a place for growth, discovery, and adapting to new challenges. I received a £15,000 Metric Capital scholarship to help me go on university to study Engineering."

Jorge

EMMANUEL

Grades achieved: D*DD Progressed to: Brunel University Course: BTEC Sport Level 3

"I've had a great experience at CTK. I've met a lot of new people and gained knowledge that I will need in the future. I'm going to study Sport and Exercise Science at Brunel University. My teachers always went the extra mile to make sure I had all my work completed. I would recommend CTK because the knowledgeable and passionate teachers always help students to succeed."

Joy

EMMANUEL

Grades achieved: D*D*D Progressed to: Kingston University Course: BTEC Applied Science

"CTK offers good opportunities and a wide range of courses that I was very interested in. I have learnt excellent time management and determination through the support and advice of my teachers, this is what helped me to achieve my grades. "

Chizoba

EMMANUEL

Grades achieved: D*D*D* Progressed to: Aston University Course: BTEC Level 3 Business

"Studying at Christ The King has enabled me to become more independent as a person, as I was able to take on more responsibility for my own learning and acquire new skills such as my time management and organisational skills."

Klaudija

EMMANUEL

Grades achieved: D*DD Progressed to: University of Greenwich Course: BTEC Level 3 Health & Social Care

"The teachers at CTK are very talented, and they helped me to achieve my best. Everyone is always there to support you as a young individual in all possible areas. I recommend CTK because students always receive the support they need. There are many different activities and opportunities that students can get involved in and improve on a variety of skills."