Christ the King celebrates another year of excellent results success
Students and staff at Christ the King Sixth Form celebrated another year of excellent examination success at all three sites. As a dedicated specialist sixth form, Christ the King offers a wide range of BTEC courses available to talented and ambitious students.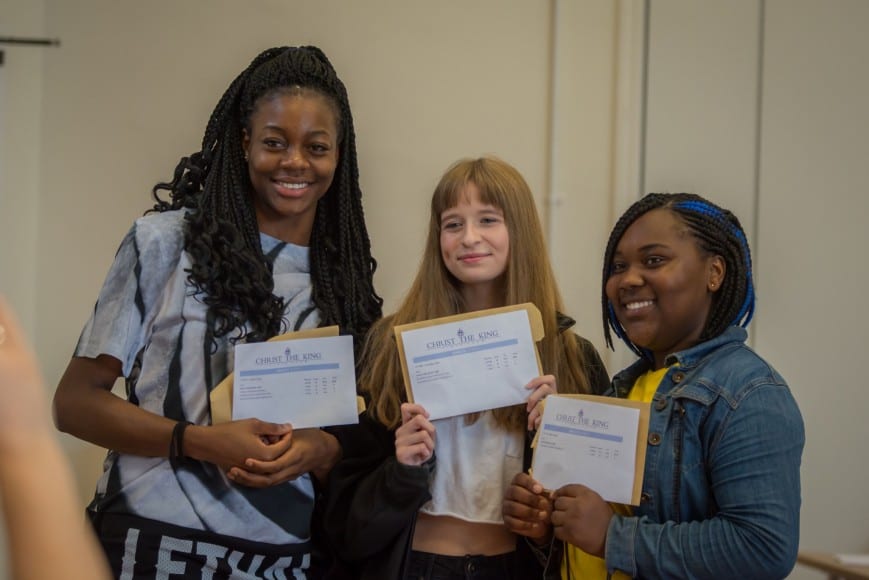 Christ the King students, across sites in Sidcup, Brockley and Lewisham were delighted with their results, which exceeded national benchmarks once again and will be progressing to universities across the country or into apprenticeship or employment opportunities.
Co Collegiate Principal Shireen Razey, said "The high volume of students achieving BTEC qualifications at Christ the King makes all of us associated with CTK very proud. Progression onto prestigious universities and employment opportunities can be truly life changing and it gives us great satisfaction to see our students benefit from such destinations. We wish each of our students every future success".
Students who studied BTEC programmes achieved outstanding grades, with many going on to study at Russell Group Universities. Christ the King has been at the forefront of delivering the new rigorous externally examined BTEC courses. Students have gained places at prestigious universities to study a range of competitive courses, which in the past were often only open to A Level students.
A number of BTEC Applied Science students gained competitive places at Warwick University. Intissar Ahmed achieved D*D* D and will study Bio Medicine, Ajikh Karunakaran achieved D*D*D*and will study Biomedical Science. He said' I'm so happy with my result! Christ the King improves you not only academically, but as a whole person'. Waquas Rai also gained top grades D*D*D* and will also be studying Biomedical Science.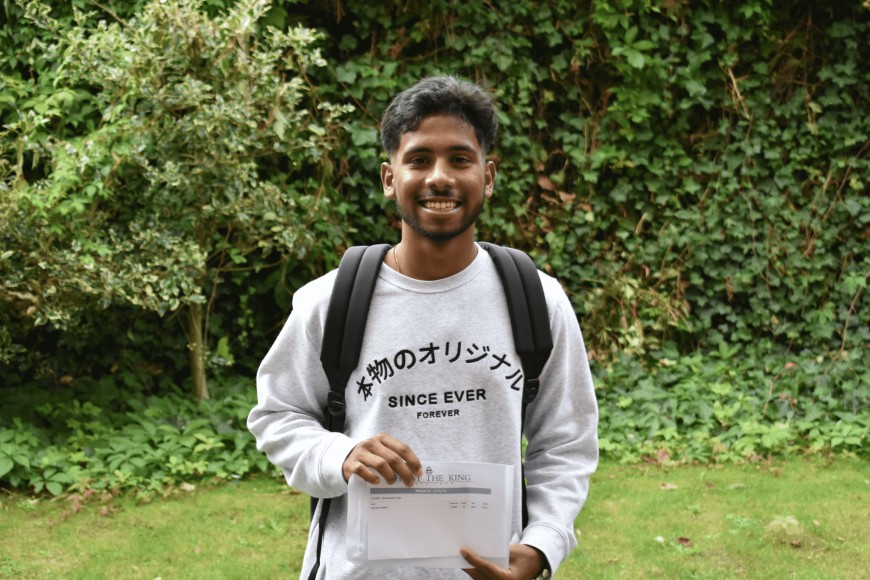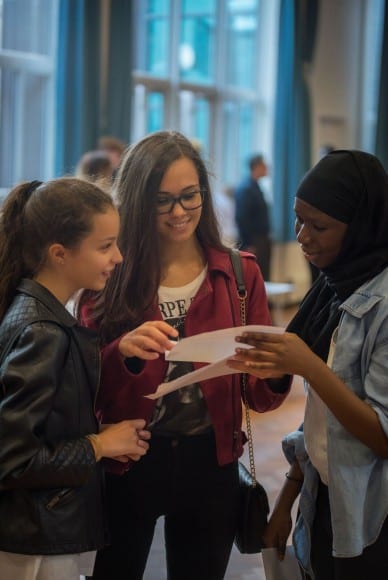 BTEC Health and Social Care students saw great success, securing places on competitive courses. Andreea Dobieschi studied BTEC Health and Social Care, achieving the highest grades possible D*D*D. She is going to study Psychology at Kent University. She was delighted with her grades and said; 'Christ the King has given me confidence in my academic ability, my smile today says everything you need to know!". Melaine Sodje achieved D*D*D in BTEC Health and Social Care and is off to Kings College, London to study Adult Nursing. She said' Christ the King built my confidence up. The teachers push you to the best of your ability'. Ronna Kay Gorden studied Health & Social Care and gained D*DD, she will be going to St George's University to study Diagnostic Radiography. She said; 'The teachers have been very supportive and pushed me to give my best'.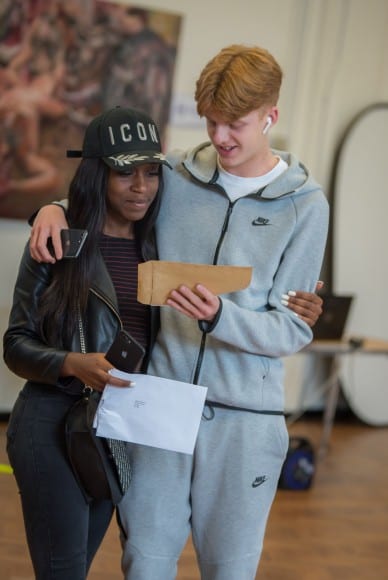 With so many reasons to celebrate, the class of 2019 can now begin the next stage of their education life journey.
Find the right course for you:
Franklin

EMMANUEL

Grades achieved: D*DD Progressed to: Kingston University Course: BTEC Engineering

"Being at Christ the King has been a great and immersive experience. CTK is a place for growth, discovery, and adapting to new challenges. I received a £15,000 Metric Capital scholarship to help me go on university to study Engineering."

Jorge

EMMANUEL

Grades achieved: D*DD Progressed to: Brunel University Course: BTEC Sport Level 3

"I've had a great experience at CTK. I've met a lot of new people and gained knowledge that I will need in the future. I'm going to study Sport and Exercise Science at Brunel University. My teachers always went the extra mile to make sure I had all my work completed. I would recommend CTK because the knowledgeable and passionate teachers always help students to succeed."

Joy

EMMANUEL

Grades achieved: D*D*D Progressed to: Kingston University Course: BTEC Applied Science

"CTK offers good opportunities and a wide range of courses that I was very interested in. I have learnt excellent time management and determination through the support and advice of my teachers, this is what helped me to achieve my grades. "

Chizoba

EMMANUEL

Grades achieved: D*D*D* Progressed to: Aston University Course: BTEC Level 3 Business

"Studying at Christ The King has enabled me to become more independent as a person, as I was able to take on more responsibility for my own learning and acquire new skills such as my time management and organisational skills."

Klaudija

EMMANUEL

Grades achieved: D*DD Progressed to: University of Greenwich Course: BTEC Level 3 Health & Social Care

"The teachers at CTK are very talented, and they helped me to achieve my best. Everyone is always there to support you as a young individual in all possible areas. I recommend CTK because students always receive the support they need. There are many different activities and opportunities that students can get involved in and improve on a variety of skills."