Christ the King Acts of Charity Day 2019
Over 800 students from the three Christ the King sites in South East London took part in supporting their local communities, across London.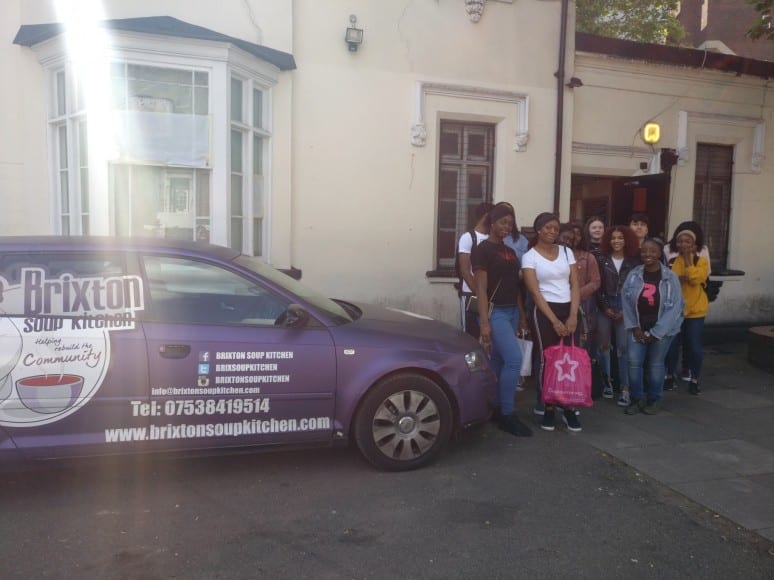 Students took part in activities such as helping feed the homeless at Brixton soup kitchen and taking part in the pay it forward initiative, helping to support the homeless at Second Shot Coffee in Bethnal Green. Students from Christ the King St Mary's in Sidcup, Aquinas in Brockley and Emmanuel in Lewisham, gave their time to help out at foodbanks in Greenwich, Eltham and Lewisham and visited a care home in Deptford to take part in activities with the residents. Students also worked in 'The Charity Shop' in Sidcup, which raises funds for the Canterbury Oast Trust, which supports people with learning disabilities in education and work.
The Christ the King motto is 'Ut Vitam Habeant' which means 'that they may have life' and every student in encouraged to develop as a whole person and to be actively involved in both the college and in their local community.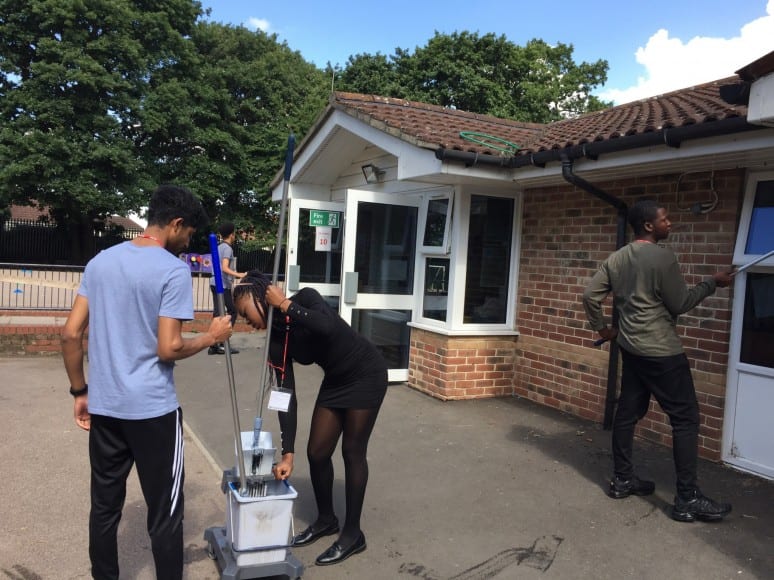 This year students have taken part in a number of charity events. They have donated goods and volunteered time at local food banks, taken part in sponsored walks to raise money for Second Shot coffee. At Christmas, Christ the King students created Christmas boxes, filling them with goods to donate to the Samaritan's 'Operation Christmas Child' appeal'. At Easter, students created Easter baskets, filled with treats and messages of hope for the children of local Delmelza hospice, and refugee children, who have no access to benefits, through the Revive charity.
Although the initiative is called Acts of Charity, it is not only about charity work. Christ the King students also actively get involved in community work. Christ the King students have taken part in litter collections in local parks, worked in care homes and primary schools and got involved in recruiting new shops to join Lewisham's water bottle refilling scheme, which allows people to refill plastic water bottles on their premises to reduce plastic waste.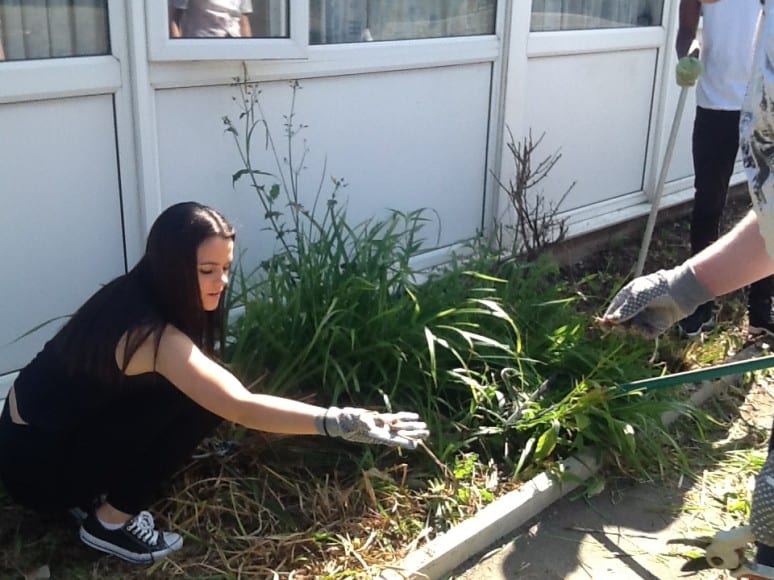 Co-Collegiate Principal Rob McAuliffe said "At Christ the King we aim for all of our students to develop into young people that will go on to make a positive contribution to society, and the charity and community work, is an important part of this. Helping the local community helps our students to make a positive contribution to their area they live and study in. Students find getting involved in the activities really rewarding, as well as building confidence, team building and leadership skills, which they will use to help them as they progress onto University or employment".
Find the right course for you:
Franklin

EMMANUEL

Grades achieved: D*DD Progressed to: Kingston University Course: BTEC Engineering

"Being at Christ the King has been a great and immersive experience. CTK is a place for growth, discovery, and adapting to new challenges. I received a £15,000 Metric Capital scholarship to help me go on university to study Engineering."

Jorge

EMMANUEL

Grades achieved: D*DD Progressed to: Brunel University Course: BTEC Sport Level 3

"I've had a great experience at CTK. I've met a lot of new people and gained knowledge that I will need in the future. I'm going to study Sport and Exercise Science at Brunel University. My teachers always went the extra mile to make sure I had all my work completed. I would recommend CTK because the knowledgeable and passionate teachers always help students to succeed."

Joy

EMMANUEL

Grades achieved: D*D*D Progressed to: Kingston University Course: BTEC Applied Science

"CTK offers good opportunities and a wide range of courses that I was very interested in. I have learnt excellent time management and determination through the support and advice of my teachers, this is what helped me to achieve my grades. "

Chizoba

EMMANUEL

Grades achieved: D*D*D* Progressed to: Aston University Course: BTEC Level 3 Business

"Studying at Christ The King has enabled me to become more independent as a person, as I was able to take on more responsibility for my own learning and acquire new skills such as my time management and organisational skills."

Klaudija

EMMANUEL

Grades achieved: D*DD Progressed to: University of Greenwich Course: BTEC Level 3 Health & Social Care

"The teachers at CTK are very talented, and they helped me to achieve my best. Everyone is always there to support you as a young individual in all possible areas. I recommend CTK because students always receive the support they need. There are many different activities and opportunities that students can get involved in and improve on a variety of skills."