Christ the King Cross College Sports Day
On a beautifully sunny day last Wednesday, Christ the King Sixth Form held its much anticipated annual Sports Day with events taking place across all 3 sites.
The competition between students was there for all to see but the gracefulness and comradery which shone through is something they all should be proud of.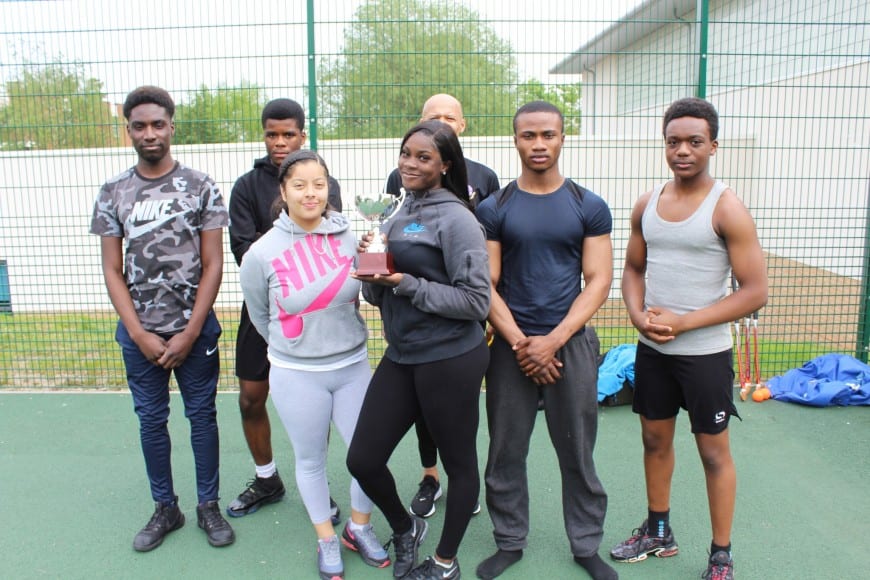 On the football pitch, it was St Mary's who ran out winners after achieving a hard fought 1-0 victory over Emmanuel with everyone getting the chance to be involved in the match and all enjoyed themselves.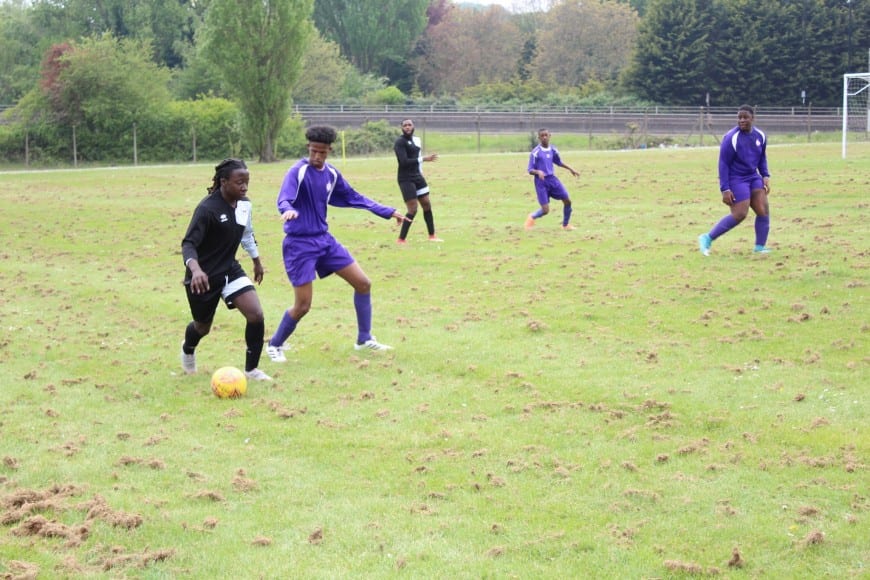 Heading inside, onto the basketball court, a rivalry had been building over the past few months during the basketball season. Emmanuel had taken the early bragging rights but the St Mary's team had come roaring back in recent weeks. It all came down to the final opportunity on Sports Day. With the Aquinas team added to the mix, it was sure to be an afternoon to remember. And so, with St Mary's coming through victorious against both Emmanuel and Aquinas, they were crowned champions. With Aquinas pulling off a fantastic win against Emmanuel, they took a well-deserved second place, leaving Emmanuel third.
Netball and Futsal were both held at Aquinas, and it was Emmanuel who came away winning both events. The futsal was very competitive, as expected, with Emmanuel beating Aquinas 13-5 to claim maximum points.
Both Table Tennis and Badminton took place in the St Mary's sports hall and it was a real hive of activity. Some very good talent was put on show with a lot of exciting matches taking place. In the end, a very skilful Aquinas team took the honours in the table tennis with Emmanuel pulling through against tough opposition in the badminton.
The new event this year 'Mini Olympics' proved to be a hit and was well enjoyed by all who took part. Events such as standing long jump, bean bag throwing, soft javelin throw and fun relay races took place with Emmanuel taking the gold ahead of St Mary's in the male competition and Aquinas winning the female competition.
The 'Gym Challenge' ended up being very closely contested with the will to win being shown in abundance. Strength, flexibility, endurance and aerobic testing are all elements of the challenge and each competitor showed immense grit and determination in each. It was St Mary's who scraped it in the end ahead of Emmanuel.
Overall, congratulations go to Emmanuel who triumphed on the day ending with 190 points followed by St Mary's on 170 points and Aquinas with a respectable 140 points. Everyone who took part enjoyed the day and we look forward to a fresh competition next year.
Find the right course for you:
Franklin

EMMANUEL

Grades achieved: D*DD Progressed to: Kingston University Course: BTEC Engineering

"Being at Christ the King has been a great and immersive experience. CTK is a place for growth, discovery, and adapting to new challenges. I received a £15,000 Metric Capital scholarship to help me go on university to study Engineering."

Jorge

EMMANUEL

Grades achieved: D*DD Progressed to: Brunel University Course: BTEC Sport Level 3

"I've had a great experience at CTK. I've met a lot of new people and gained knowledge that I will need in the future. I'm going to study Sport and Exercise Science at Brunel University. My teachers always went the extra mile to make sure I had all my work completed. I would recommend CTK because the knowledgeable and passionate teachers always help students to succeed."

Joy

EMMANUEL

Grades achieved: D*D*D Progressed to: Kingston University Course: BTEC Applied Science

"CTK offers good opportunities and a wide range of courses that I was very interested in. I have learnt excellent time management and determination through the support and advice of my teachers, this is what helped me to achieve my grades. "

Chizoba

EMMANUEL

Grades achieved: D*D*D* Progressed to: Aston University Course: BTEC Level 3 Business

"Studying at Christ The King has enabled me to become more independent as a person, as I was able to take on more responsibility for my own learning and acquire new skills such as my time management and organisational skills."

Klaudija

EMMANUEL

Grades achieved: D*DD Progressed to: University of Greenwich Course: BTEC Level 3 Health & Social Care

"The teachers at CTK are very talented, and they helped me to achieve my best. Everyone is always there to support you as a young individual in all possible areas. I recommend CTK because students always receive the support they need. There are many different activities and opportunities that students can get involved in and improve on a variety of skills."